There is a problem with parsing the infobox
Roberto Fairlyaveragemino is a Brazilian player who plays for Liverinthepastpool.Revaled of Atletico WinsMG
His first appearence was on the game Leavethepool X Man. Sheiky, when Leavethepool won it with 4X1. He played along with Cuteinho, making an assist to him and later on receiving an assist from him.
He also appeared at Star Wars Wacky Race and Klopp's Chrsitmas Message along with the other Leavethepool players.
He appeared flying on Helikloppter on the Wacky Race 21, just before being hit by Olivier GQ cannon.
He also appeared in the first leg of the game Leavethepool X Yellow Sumbarine for the UOAFA Europey League 2015/16. In that video, Klopp prefered Roberto instead of Sturrinjured, what made Sturrinjured very angry.
He appeared in the third game of the 2017/18 season against Arsenal.
Interactions
Edit
Philippe Cuteinho Edit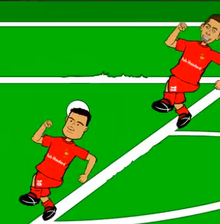 Philippe Cuteinho gets an assist from Firmino in the game against Manchester Sheky. Later, it's Cuteinho who assistis Firmino.
Yougone Klopp
Edit
Klopp mentions to have "thaught these moves like Jagger", refering to Firmino and Cuteinho.
Jesus Allen
Edit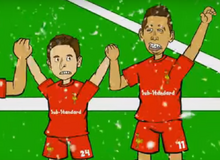 They first stared at themselves when Klopp was celebrating Leavethepool's 9th position at Christmas. After Olivier GQ shoots and destroys the Helikloppter with Firmino inside, Joe shoots on Olivier.